How to choose a lawyer? [Deal breaker vs deal maker lawyer]
---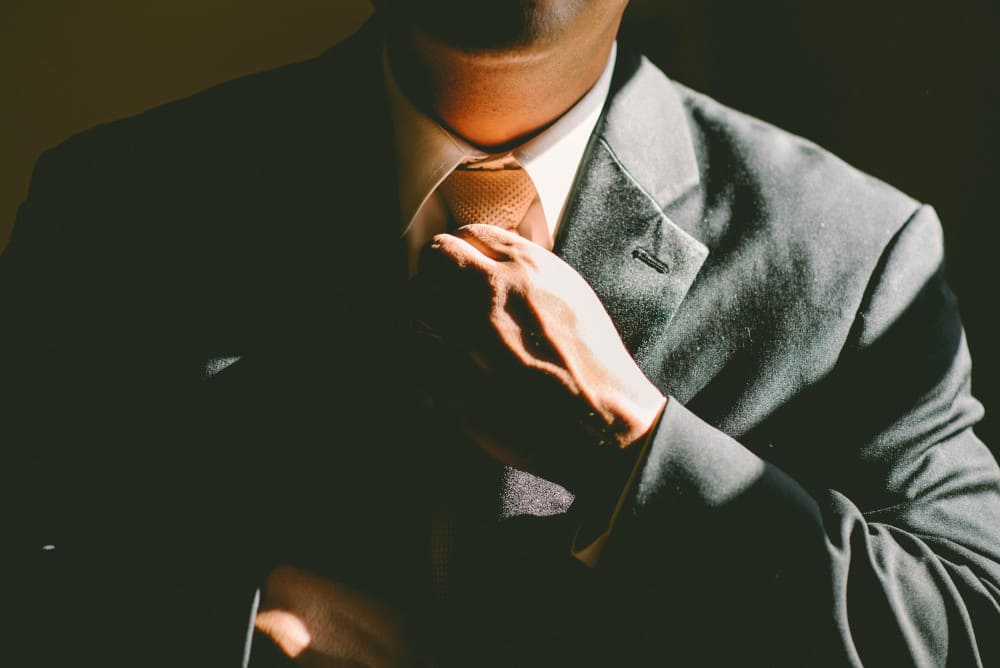 Are you looking for a lawyer? Everyone needs one at some point of their life. The question is, how to find a good lawyer?
It is crucial to feel comfortable with your lawyer and to be able to trust them, no matter the case. Choosing the right lawyer will save you many problems and often unnecessary expenses.
This is why we have gathered here the best tips on finding an attorney who is right for you.
Why do you need a lawyer?
First, let's make it clear why hiring an attorney is better than handling your case on your own. No matter what and how serious the case is, it is better to find a good attorney to deal with it. This will save you time, stress and even additional expenses.
If your case is a difficult one and involves a lot of money, don't postpone the task of finding a lawyer.
Lawyers have the necessary education and experience, so they will give you valuable advice, come up with the right strategies and use all their skills to solve legal problems and cases. They keep up with all the latest developments in law, can determine what your advantages and disadvantages are and find a solution.
It's better to be safe than sorry. Find a lawyer on time. In many situations, a lawyer's timely actions have been crucial for the successful resolution of the case.
If you decide against using the services of a lawyer, you can lose even more if you lose the lawsuit. Usually, all expenses are paid for by the losing side. In addition, you risk losing the material interest directly related to the case: the value of real estate, company shares, etc.
If you have decided it is time to find a lawyer, here are some tips on how to proceed:
How to choose a lawyer?
First, determine what your case is and what kind of specialist you need, as there are many areas of law. What type of legal matter do you need help with - is it labour law, tax law, or something else? Do you need a lawyer who speaks foreign languages?
Ask your friends and family to recommend a lawyer. Have they had a similar case? Have in mind that no two cases are the same though, and others' criteria for a good lawyer can be different than yours.
Never hire a lawyer without meeting and having a conversation first.
Look for online reviews and recommendations. Focus on reviews of people with similar cases and criteria to yours.
Do some research online. Search for lawyers by their practice area, visit their websites, learn about their past projects and successful cases. Is there anything that concerns you?
Make sure the law firm you're choosing has a good reputation and is conveniently located. Plus, ensure that your budget can cover the experts' hourly rates and any additional fees.
After you conduct a background check, select several lawyers you like and contact them. It is best to meet in person. Most will agree on an initial consultation, free of charge. Don't forget to ask in advance if there are any fees.
Consult all lawyers carefully. You don't necessarily have to choose a lawyer from your city if there are better legal specialists elsewhere.
Take note of all your questions and concerns in advance. This will help the lawyer to prepare better and when you meet, you will receive more specific and in-depth information.
Don't choose a lawyer recommended without any solid arguments like "He knows what he's doing."
How to recognise a qualified attorney
Be careful with your choice - is the person in front of you a qualified lawyer with rich experience behind their back or one without much experience and confidence? Here is what to have in mind when you are meeting a lawyer:
Take notice of the lawyer's behaviour and business etiquette. Are they confident and competent when it comes to your type of case? Are they calm and responsive? Do you feel you can trust them?
Have they worked on similar cases and what was the outcome?
The lawyer has to listen to you carefully to understand the essence of your problem. An experienced and competent lawyer will list the documents they will require and say what kind of action plan is needed.
The lawyer will name a price for their services, as well as the possible additional expenses. Make sure you understand all terms and fees and don't hesitate to ask questions.
Red flags are both high and low prices that do not correspond to the nature of the case. Collect at least two offers. Check in advance what the average fees for such cases are to know what to expect.
Of course, it is not necessary to make a decision immediately. You can meet with several lawyers and make an informed and confident choice. Pay attention to the following aspects as well:
In most cases, it is standard business practice to require an advance payment, especially if you are a first-time client - be prepared to deposit a predetermined amount. Make sure that it is clear what all fees are for.
A good lawyer is always ready to provide references, recommendations and a list of cases similar to yours.
An experienced lawyer would never guarantee absolute success but would be able to determine the likelihood of a favorable outcome and to point out the provisions of the law that are in your favour.
A qualified lawyer would give an exact and clear answer to each question. They would first examine the case in depth and then give a specific answer about the opportunities, timeframes, risks, costs, etc.
A good lawyer is organised and provides clear timeframes and well-drafted documents with no grammatical errors or typos. The documents should be in a language understandable to non-lawyers.
An experienced lawyer would do everything possible to resolve the case out of court.
If they are not the right lawyer for your case, they will refer you to a colleague.
Confidentiality is a must. The lawyer is required not to disclose to third parties your personal information and conversations.
Big legal teams and companies, media fame and high fees are no guarantee of quality.
Choosing a small firm can be better than a large firm because you will receive a more personal approach.
The key is to feel comfortable with your lawyer and to know you can trust them. If after the meeting you have doubts and don't feel confident to rely on them, it is better to find another lawyer.
Conclusion
Now you know how to choose a lawyer and what to be careful about. When selecting a lawyer, fundamental aspects to consider are previous experience, good first impression, recommendations from their colleagues, receiving clear advice and instructions.
Finding a good lawyer is the first thing you need to do to get reliable and quality legal assistance. The outcome of your case greatly depends on choosing the right lawyer to represent you. So make sure to get a deal maker lawyer instead of a deal breaker one.
---
If you need consultation and expert legal advice, contact us.
"Danailova, Todorov and Partners" Law Firm provides top-quality legal services on all aspects of trade law, contractual law, employment law, administrative law and tax law. We are a partner you can rely on!