"Danailova, Todorov and Partners" Law Firm No. 1 in Legal500
---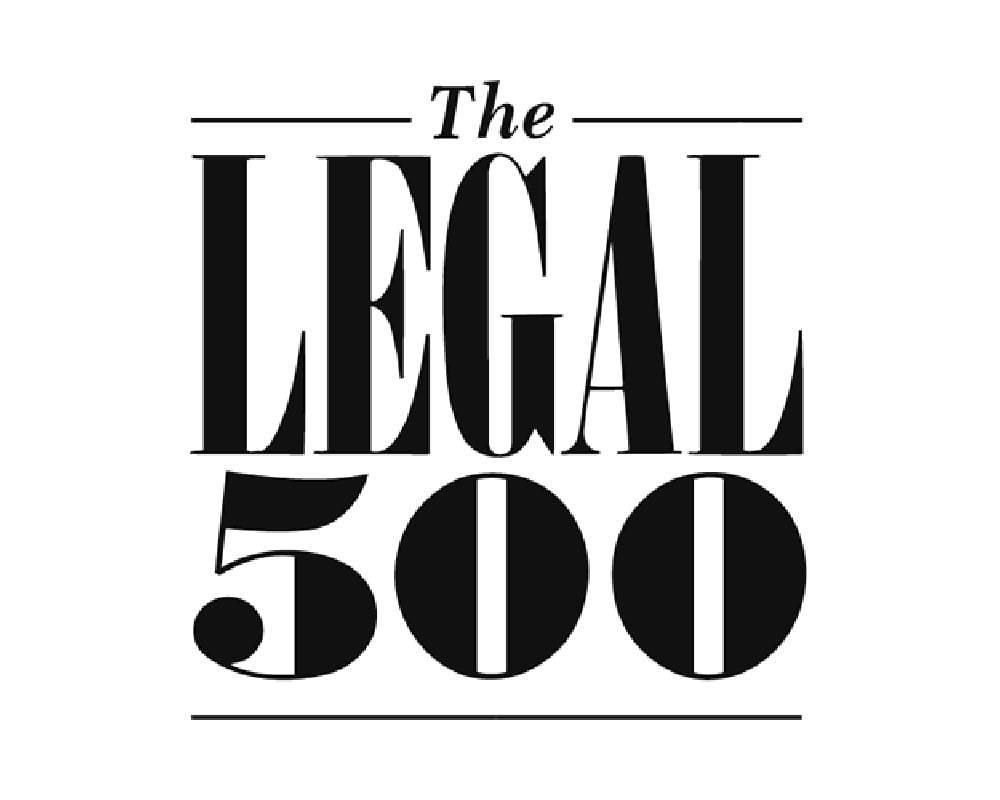 Danailova, Todorov & Partners law firm has been acknowledged as a top law firm for the seventh year in a row in two categories in the highly prestigious International Legal500 ranking.
Undisputed leaders in the field of Transport
In 2020, Danailova, Todorov & Partners law firm is once again recommended as a Top-Tier Firm in Bulgaria in the Transport category (including shipping).
Maria Danailova and Kaloyan Todorov, have been distinguished as leading lawyers.
Here is what clients have said about our law firm, number one in Transport:
"The lawyers from Danailova, Todorov & Partners law firm are very approachable and responsive. The team provides individual legal advice according to the specifics of each industry, and offers complex strategies and solutions for each situation."
Clients acknowledge Todorov as extremely "consistent and efficient," and praise Danailova for her "work ethic, attention to detail and expertise in the industry."
"Danailova, Todorov & Partners' core focus is providing advice to municipalities, ministries and municipal transport operators on tender procedures, financing options, and issues pertinent to planned works and expansions.
Kaloyan Todorov and Maria Danailova have expertise in public service contracts and public private partnerships, with experience drafting tender offers, structuring agreements with subcontractors, and evaluating bids."
"Todorov focuses on public transport work, while Danailova is a key name in procurement procedures. Among their clients are municipalities, ministries, airlines and truck companies."
Among the first in Real estate and Construction
Once again we are in the Top 4 law firms in the category of Real estate and construction for Bulgaria.
Here is why we have been recommended in this practice area:
"Danailova, Todorov & Partners law firm advises clients on the acquisition of commercial real estate. This has involved due diligence including cadastral map analysis, investigation into possible restitution claims, and assisting clients with obtaining financing. Kaloyan Todorov has experience in drafting contracts for design and construction processes, and agreements with subcontractors, while Maria Danailova is an expert in public procurement procedures."
"Danailova, Todorov & Partners are very flexible, adaptable, and professional."
"The team is goal-oriented, very motivated, and covers all legal aspects of our day-to-day business activity."
We are extremely pleased with the recognition and positive feedback we have received over the years from the most prestigious international ranking for law firms and lawyers. We are grateful to all our clients and partners who have put their trust in us over the years and have appreciated our work. We will continue our efforts to maintain our leadership position and provide high quality legal services and work.
---
If you need consultation and expert advice, contact us.
"Danailova, Todorov and Partners" Law Firm provides top-quality legal services on all aspects of trade law, contractual law, employment law, administrative law and tax law. We are a partner you can rely on!